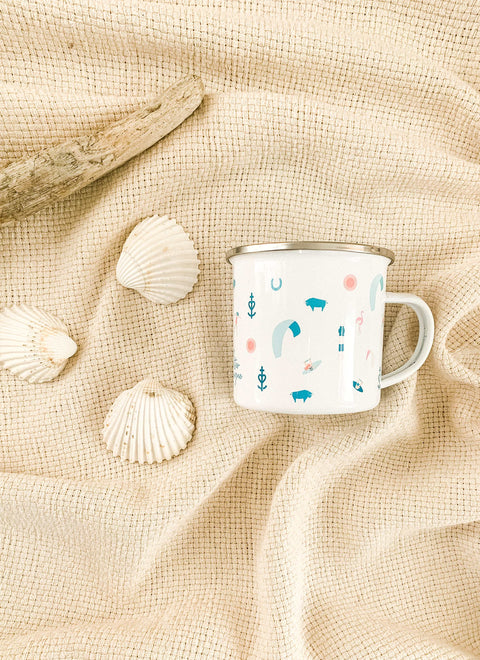 Camargue metal mug
This pretty Camargue patterned mug will follow you everywhere for your morning coffee, at home, at the office or even on a road trip. ☕
Pretty My Better Camargue pattern
Its unique design incorporates the emblematic elements of the Camargue : the sun, the pink flamingo, the bull, the horseshoe, the gardians cross, the Beauduc lighthouse, the kite surfer and the swimmer!
Printing made by sublimation in France , in the Bouches du Rhone ❤️
300ml format
Do not microwave - wash by hand
Ingredients
Enameled steel mug 300ml
360°C marking
Diameter 80mm x Height 80mm
150gr
Use & Care
Handwash only !

Not microwave or dishwasher safe.
Shipping & Returns Information
We ship worldwide, cost and delivery time depend on your location.
We gladly accept returns of unused products within 30 days of purchase.