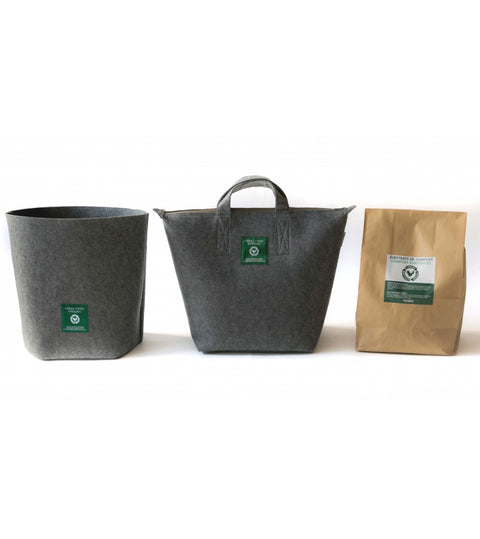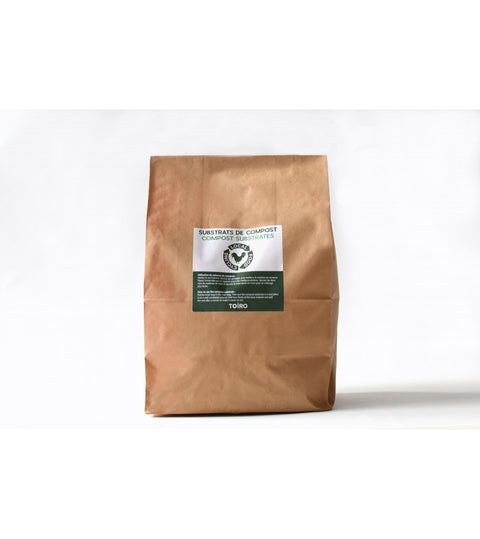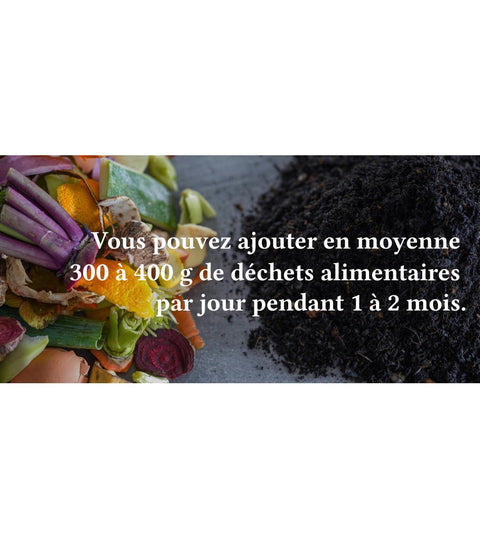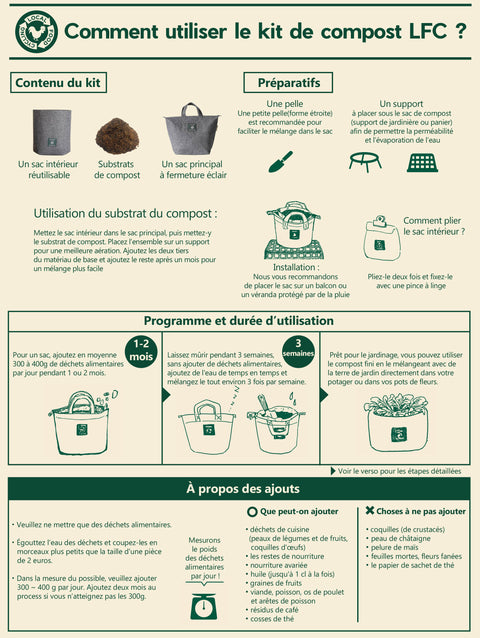 LFC Indoor Compost Kit
This LFC Compost Kit is an indoor composter without odor or nonsense. It is the ecological and practical solution to easily recycle your waste and start an eco-responsible lifestyle, even in an apartment, without a garden or without a balcony!
Allows the transformation of food waste into fertile soil for plants and the garden, thanks to the natural effect of micro-organisms. The LFC compost kit allows you to recycle 300 to 400g of organic waste per day.
Can be used both indoors and outdoors, without bad odors or insects.
This product is made in France.
Transforming kitchen leftovers into compost means drastically reducing the amount of household waste!
Ingredients
A main bag with a zipper specially designed for good insulation which avoids attracting insects, and perfectly waterproof to prevent rainwater from penetrating when used outdoors.

A reusable inner bag, which can be folded up and used as a flower box.

The bags (main and interior) are made of felt fabric made from GRS (Global Recycle Standard) certified recycled material.

Compost substrates made from a 100% natural and organic mixture that prevents bad odors and accelerates the decomposition of food waste.
Use & Care
Place the inner bag into the main zipper bag, then add the compost substrate. Place the whole thing on a support for better ventilation.

Add 300 to 400g of food waste per day for 1 to 2 months. Leave to ripen for 3 weeks without adding waste. Add a little water and stir 3 times a week.

Use the compost obtained as fertilizer in addition to your gardening soil.
Shipping & Returns Information
We ship worldwide, cost and delivery time depend on your location.
We gladly accept returns of unused products within 30 days of purchase.