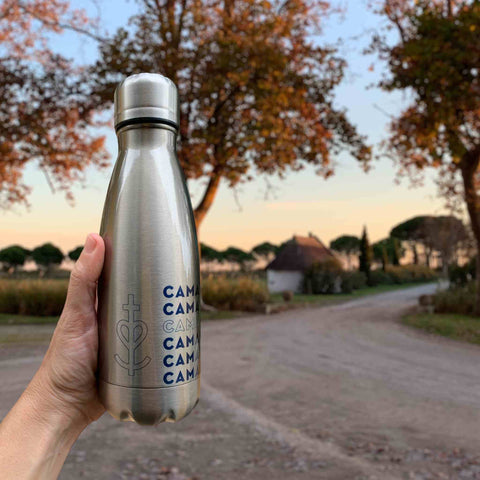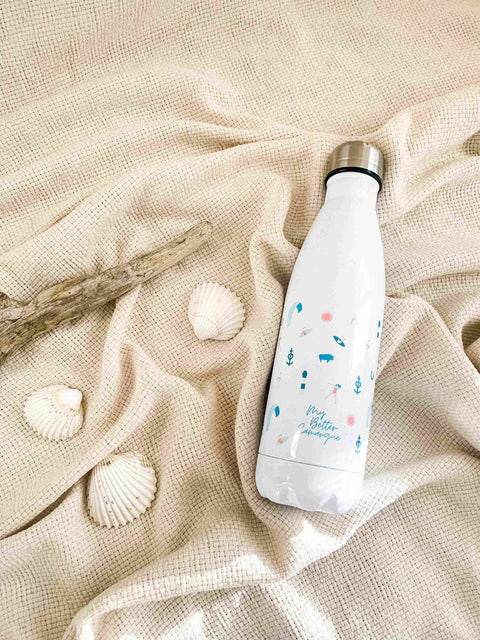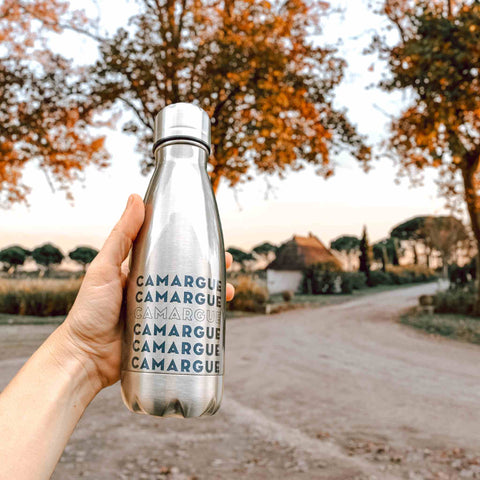 Camargue insulated water bottle
This pretty Camargue pattern insulated water bottle will allow you to stay hydrated wherever you are. 💦
🌿 Practical and ecological!
Say stop to the consumption of plastic bottles, and save money.
Take your insulated bottle everywhere for water at hot or cold temperature, but not only... vary the pleasures and fill it with tea, coffee, syrup or others according to your desires.
Pretty My Better Camargue pattern
Its unique design takes up the emblematic elements of the Camargue region : the sun, the pink flamingo, the bull, the horseshoe, the cross of the herdsmen, the Beauduc lighthouse, the kite surfer and the swimmer!
Unfortunately, the bottle does not come from France, because we do not have a local production unit for this insulated stainless steel product. On the other hand, the printing is made by sublimation in the Bouches du Rhone with love ❤️
🇬🇧 If you want a completely French water bottle, we also have the Gobi glass water bottle available here
💦 And if you don't like drinking tap water, discover ceramic pearls to improve the taste and quality of water naturally here
Size 500ml
Ingredients
18/8 stainless steel or 304 stainless steel
double sided
Use & Care
White insulated bottle 500ml
360°C marking
Diameter 70mm x Height 265mm

Handwash only !

Not microwave or dishwasher safe.

Do not fill liquids containing acids such as carbon dioxide, fruit acid, lactic acid, etc.
Shipping & Returns Information
We ship worldwide, cost and delivery time depend on your location.
We gladly accept returns of unused products within 30 days of purchase.