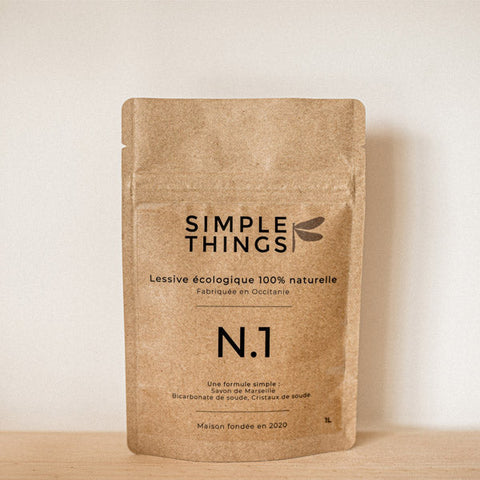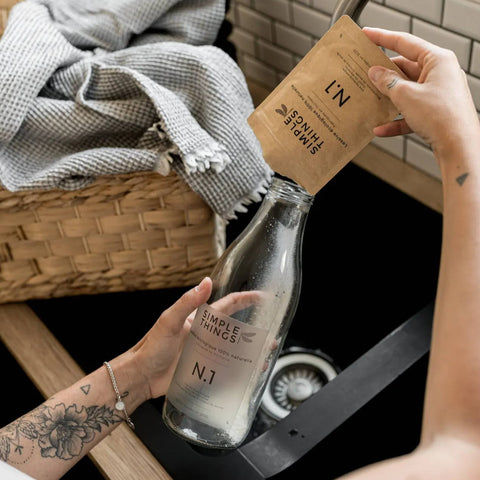 Lessive Naturelle au Savon de Marseille - Recharge pour 1 Litre
Lessive Écologique 100% Naturelle : Votre Solution de Lavage Respectueuse de l'Environnement
Découvre notre lessive écologique, conçue avec soin en France et élaborée à partir de savon de Marseille, de cristaux de soude et de bicarbonate de soude de qualité supérieure. Offre à vos vêtements une propreté impeccable tout en réduisant ton empreinte carbone.
Emballage Recyclable : Une Démarche Éco-responsable
En choisissant un emballage en carton recyclable tu minimises ton impact sur l'environnement. Tu fais un choix éco-responsable tout en prenant soin de ton linge.
Lessive Concentrée : Économique et Efficace
Sa formule hautement concentrée signifie que tu n'as besoin 6cl à chaque utilisation. Un seul litre d'eau chaude mélangée à cette recharge en poudre te permettra de réaliser environ 15 lessives, économisant ainsi du temps et de l'argent.
Douceur et Efficacité : Préserve Tes Vêtements
Cette formule, douce pour les tissus, est redoutable contre les taches les plus tenaces. Tes vêtements ressortiront plus propres et plus frais que jamais, préservant leur éclat et leur durabilité.
Passe à l'Action : Opte dès à présent pour une Lessive Écologique Durable
Prend soin de ta maison et de la planète avec cette Lessive Écologique 100% Naturelle. Fais le choix conscient de conjuguer efficacité de lavage, respect de l'environnement et économies. Opte dès aujourd'hui pour une expérience de lavage supérieure !
Ingredients
Savon de Marseille
Cristaux de soude
Bicarbonate de soude
Use & Care
Faire bouillir 1 litre d'eau
Verser le contenu du sachet dans une bouteille
Verser l'eau dans la bouteille
Bien secouer la bouteille en faisant attention de ne pas se bruler
Laisser refroidir et secouer avant utilisation

1 dose = 6cl
soit 15 lavages pour 1 Litre
Shipping & Returns Information
We ship worldwide, cost and delivery time depend on your location.
We gladly accept returns of unused products within 30 days of purchase.