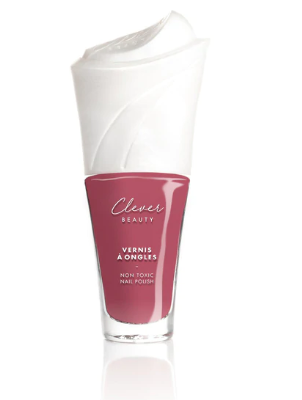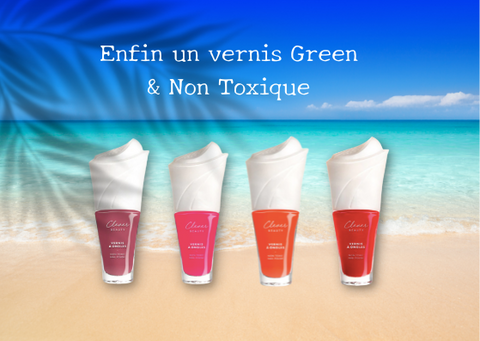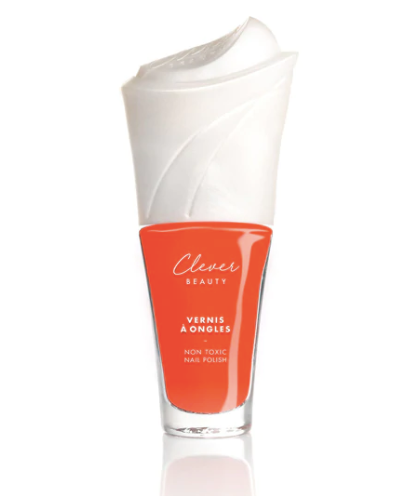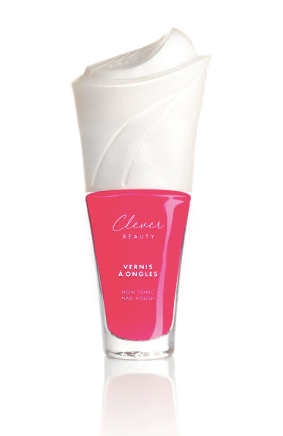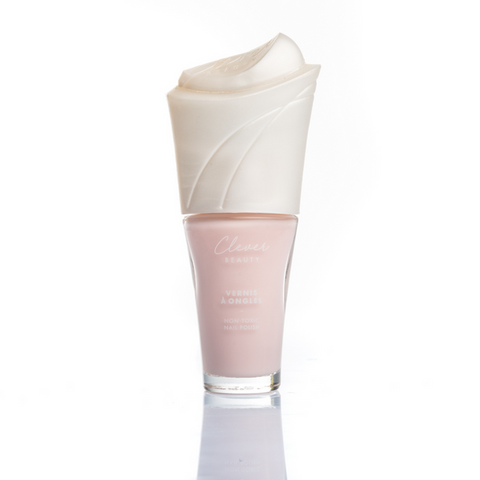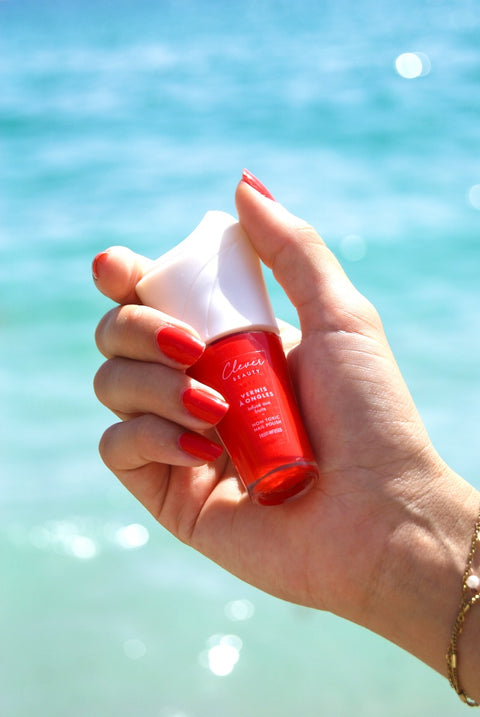 Natural and non-toxic nail polish
Finally a natural and non-toxic varnish!
The Green Clever beauty cosmetics brand addresses all issues:
- French manufacturing 🇫🇷
- Natural composition that respects the environment and health 🌿
- Vegan and Cruelty free (respect for the animal cause) 🐻
- Bottle designed to avoid waste and waste production ♻️
This varnish with sparkling colors guarantees optimal effectiveness while maintaining the notion of pleasure of use .
Because YES, you can enjoy looking beautiful without sacrificing your environmental commitment and your values! Formulated with biosourced solvents from cotton, corn and cassava, this so-called "10 Free" varnish guarantees the absence of endocrine disruptors, to suit everyone!
A revolutionary anti-waste bottle
The cap is fitted with a push button allowing you to extend the size of the brush to easily reach the bottom of the bottle and use your varnish until the last drop, saving 20% ​​more products compared to a classic varnish !
Once finished, you can recycle the glass bottle, and the plastic cap.
Size: 10.5ml
Yuka rating: Good or Excellent depending on the color
Ingredients

BUTYL ACETATE Cassava derivative
ETHYL ACETATE Derived from Sugar Cane NITROCELLULOSE Derived from Cotton
ACETYL TRIBUTYL CITRATE Derived from Corn
ALCOHOL Natural alcohol derived from sugar cane
Vegetable GLYCERIN
CAPRYLIC/CAPRIC TRIGLYCERIDE Vegetable
SODIUM BENZOATE Preservative authorized by organic labels
STEARALKONIUM BENTONITE Clay derivative
AQUA Water
ADIPIC ACID/ NEOPENTYL GLYCOL/ TRIMELLITIC / ANHYDRIDE COPOLYMER Synthetic resins
CITRIC ACID Citric acid
ISOPROPYL ALCOHOL, DIACETONE ALCOHOL, N-BUTYL ALCOHOL - Synthetic alcohols
PHOSPHORIC ACID Phosphoric acid, helps regulate the PH of the formula
SILICA Silica, provides a stable texture
POTASSIUM SORBATE Potassium salt

Capacity: 10.5ml -
Glass bottle Recyclable plastic brush




Use & Care
For a perfect manicure, first apply 1 base coat, then 2 coats of colored varnish and finish with a coat of top coat.
Shipping & Returns Information
We ship worldwide, cost and delivery time depend on your location.
We gladly accept returns of unused products within 30 days of purchase.