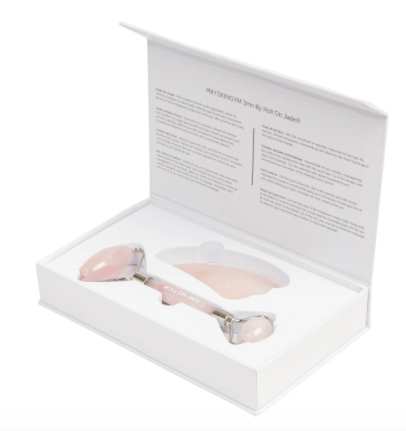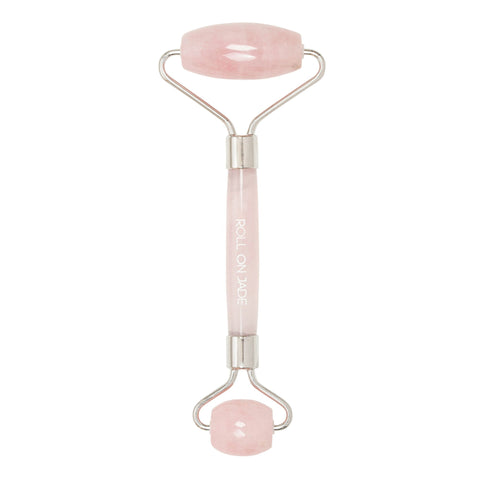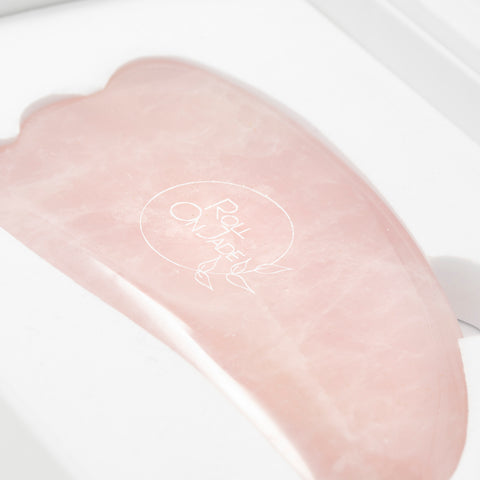 Rose Quartz Roll-on and GuaSha Box
For a complete and natural beauty and anti-aging ritual, opt for the Rose Quartz Roll-on and GuaSha box.
Ideal for easily taking care of your skin naturally and at home, it will give you a brighter and more radiant complexion day after day.
Lifting action and lymphatic drainage
The roller and Gua sha are traditional Chinese massage tools used for facial self-massage . Simply roll the roller or rub the guahsa on the surface of the skin to circulate the blood and effectively penetrate the care.
Use in addition to your facial treatment or moisturizing oil, they tone the oval of the face and relax the muscles, to fight against slackening and skin aging .
the Roll-on and GuaSha deeply stimulate collagen, help drain toxins and reactivate circulation.
Simple and effective use
Apply an oil, serum or sheet mask, then self-massage. This rose quartz massage roller is ideal for the eye area. It eliminates puffiness and dark circles, perfect for a quick boost of radiance in the morning.
The Gua sha meanwhile is perfect for lifting the neck and the oval of the face.
The little extra
For a decongestant and energizing effect on the skin, place your Roll-on and GuaSha box in your refrigerator before using it very cold .
The power of Rose Quartz
In litotherapy, Rose Quartz is the stone of femininity and love. It strengthens balance and self-love. It is known for its healing, soothing and anti-aging powers.
Eco-sourced manufacturing
These massage tools are unfortunately not made in France, but eco-sourced in Brazil by the committed French brand Roll On Jade . They are perfectly designed to fit all areas of the face and offer you an optimal experience.
Ingredients
Use & Care
Shipping & Returns Information
We ship worldwide, cost and delivery time depend on your location.
We gladly accept returns of unused products within 30 days of purchase.