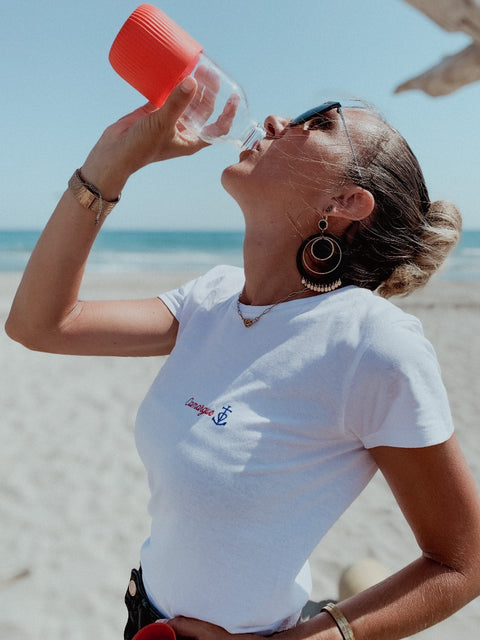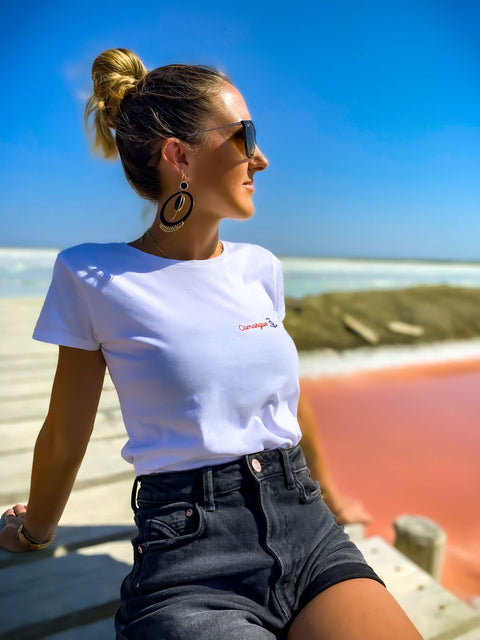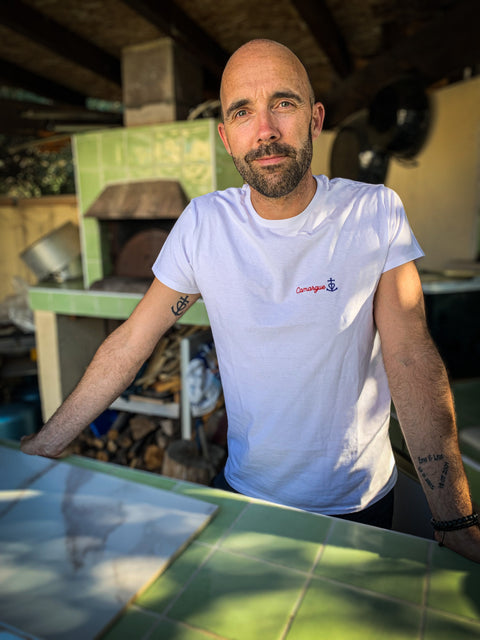 Camargue embroidered organic cotton T-shirt
as you know, the wild and natural Camargue plays an important role at My Better Way and I like to wear the colors of my region, I offer you this pretty T-Shirt stamped Camargue !
Hand embroidered in France 🇫🇷
100% organic cotton labeled EOKO-TEX 🌿
Pleasant and soft to the touch 😍
Respectful of the skin and the planet 🌍
Whether you are from the Camargue or just passing through our beautiful region, you can easily wear this white t-shirt , with a Camargue inscription embroidered in bright red and its Camargue cross embroidered in navy blue.
What does the Camargue cross represent?
The Camargue Cross or Guardians' Cross is the symbol of the region, which interweaves the anchor of hope, the cross of faith, the heart of charity and the trident of the guardian.
Men's or Women's model of your choice
Size S, M, L or XL
Ingredients
Oeko Tex Organic Cotton
and Handcrafted Embroidery
Use & Care
Machine wash at 40 degrees
Shipping & Returns Information
We ship worldwide, cost and delivery time depend on your location.
We gladly accept returns of unused products within 30 days of purchase.