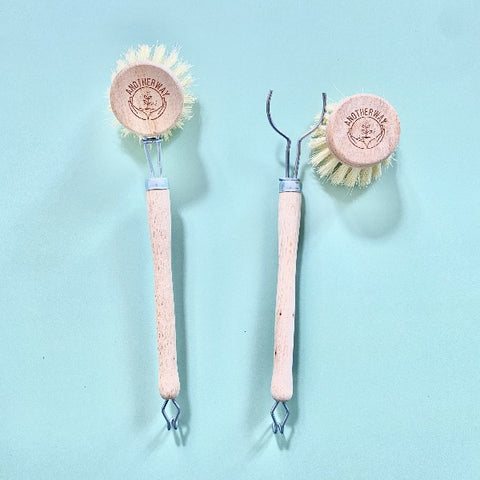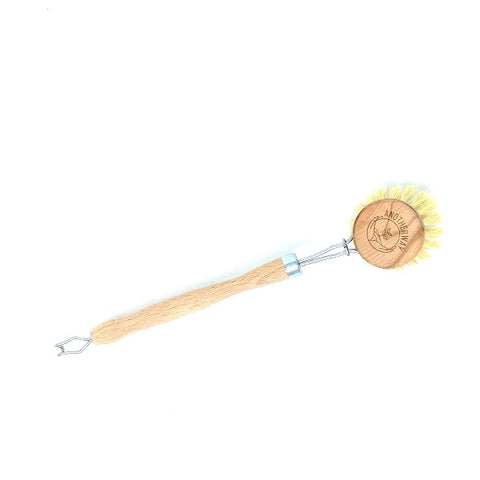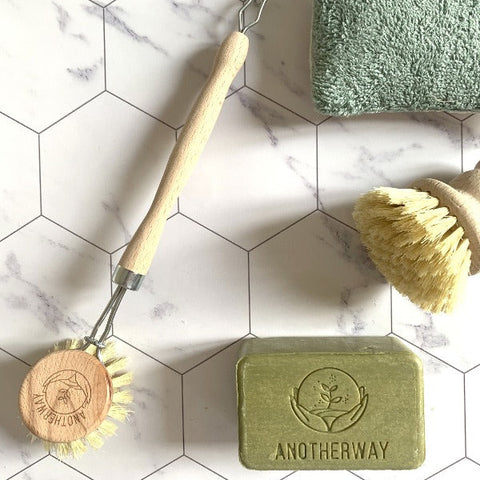 Wooden Dish Brush
Discover the best ecological alternative to effectively replace disposable dishwashing sponges.
A vegan and eco-responsible kitchen utensil, the Anotherway dishwashing brush , made of natural wood, is certainly a great ally to support you in your daily ecological approach.
Advanced design
The ecological dishwashing brush is an accessory made with natural and perfectly hygienic materials. The handle is made with untreated beech wood and 100% FSC certified , an environmental label for sustainable forest management. The brush also has a removable and interchangeable head, made of Tampico plant fiber bristles.
High performance
An accessory that will make your life easier, the dish brush is perfect for effectively cleaning and scrubbing your dishes. Its wooden handle allows you to have a good grip and keep your hands dry, so as not to damage sensitive skin.
It is more effective for scrubbing dishes thanks to its plant fiber bristles , but does not scratch, and is more hygienic in use.
Thanks to a stainless metal hanging hook, the brush can be hung up quickly after use for optimal drying. No more wet sponges that harbor bacteria and mold.
Various advantages
In addition to its ease of use, the Anotherway wooden dishwashing brush is an excellent transition to protecting the planet. Being a completely vegan and sustainable accessory, it is also recyclable after having served you for a long time. This is the solution to reducing plastic waste in your kitchen.
Unfortunately, this product is not made in France but made in Germany 1 hour from Mulhouse, because we could not find a closer manufacturer.
Add an optional rechargeable head to your basket to optimize delivery and have one in advance.
*Soap sold separately.
Ingredients
Healthy and durable materials have been carefully chosen to guarantee you the best possible quality

Untreated beech wood (100% FSC certified)

Tampico plant fiber (renewable material)

Stainless metal

Use & Care
Moisten the brush then rub it with your soap! Wash your dishes normally.

Rinse and let dry.


Shipping & Returns Information
We ship worldwide, cost and delivery time depend on your location.
We gladly accept returns of unused products within 30 days of purchase.