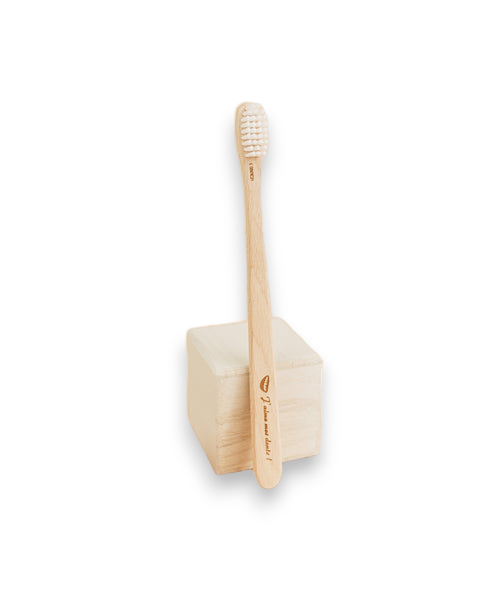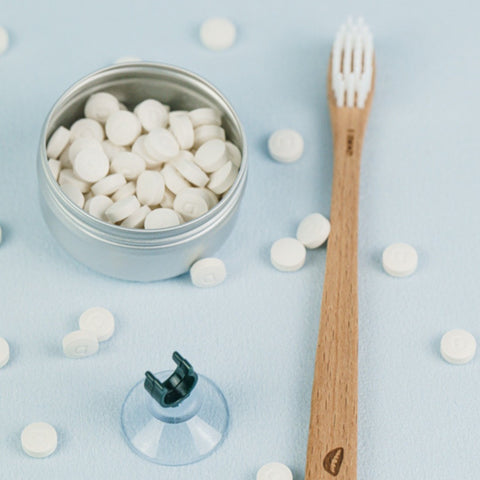 Ecological wooden toothbrush 🌿
Every year, we throw away 1,200 tonnes of toothbrushes in France alone!
Let's adopt the right daily actions towards a more eco-responsible lifestyle, starting with the use of a wooden toothbrush!
This exceptional quality brush is made by our Swiss neighbors 🇨🇭 from beech wood from sustainably managed Swiss forests (FSC certified) 🌳
As a reminder, it is recommended to change your toothbrush every 3 months for perfect hygiene! This brush is 95% biodegradable , so simply cut the nylon brush part to throw it away and compost the wooden handle! That's always that much less in our trash ♻️
Available in Medium hardness Adult model (from 7 years old) or Soft hardness Child model (from 3/4 years old).
For impeccable dental hygiene, I recommend that you complete your purchases with mint chewable toothpaste or natural toothpaste in a tube . 👄🌿
Ingredients
Handle made from raw beech wood from eco-managed Swiss forests

Nylon Brush 10-10

Use & Care
Wood is a living material. To properly care for your toothbrush, be sure to rinse the head well before wiping the entire brush dry.

It is not recommended to leave the toothbrush in stagnant water as this could cause it to turn black.
Shipping & Returns Information
We ship worldwide, cost and delivery time depend on your location.
We gladly accept returns of unused products within 30 days of purchase.