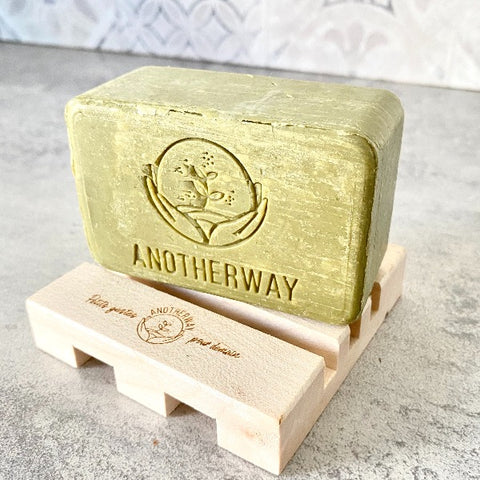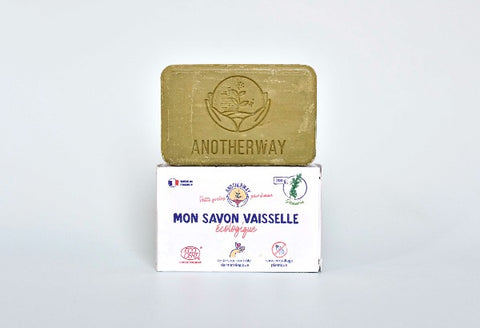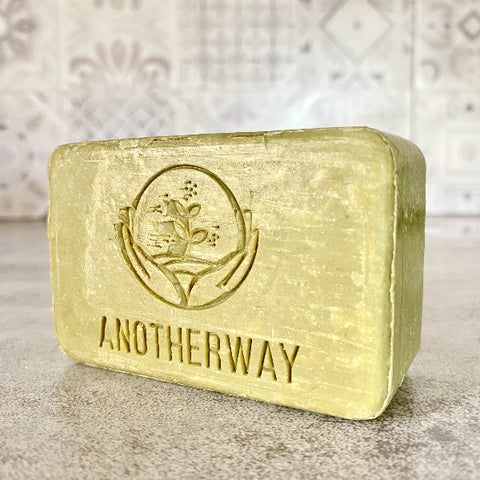 Dish soap - Rosemary
Combine business with pleasure by adopting ecological actions for the home, including your kitchen.
Discover Anotherway solid soap , made in France and specially designed for dishwashing. A household product, it is composed of natural and completely organic ingredients. This bar of soap is the best alternative to replacing dishwashing liquid.
Natural components
Solid dishwashing soap is a 100% organic product. It is made with natural ingredients such as white vinegar and rosemary essential oil. On the other hand, the soap does not contain any toxic components or chemical additives which can be harmful to health and the planet.
An eco-responsible soap
An ecological and environmentally friendly product, solid dish soap allows you to reduce plastic waste in the kitchen. This soap has everything good, for you and for the planet. It is biodegradable and its cardboard packaging is recyclable.
High performance
With its sweet scent of rosemary , the natural bar soap is also durable and economical . A dish cake allows you to carry out more than 200 washes . Easy to use and effective, the solid soap cleans gently and helps eliminate all grease on dishes.
For even more eco-friendly dishes, we recommend using a wooden and natural fiber dishwashing brush.
*Wooden soap dish sold separately.
Ingredients
This soap is made up of only 3 ingredients:

- Olive oil

- White vinegar (degreaser, descaler and disinfectant)

- Rosemary Essential Oil (antioxidant and pleasant scent)

ECOCERT ECO DETERGENT certified and dermatologically tested.
Use & Care
Moisten your sponge or dishwashing brush, and rub your soap on it! Wash your dishes normally.

Let it dry on a soap dish.
Shipping & Returns Information
We ship worldwide, cost and delivery time depend on your location.
We gladly accept returns of unused products within 30 days of purchase.